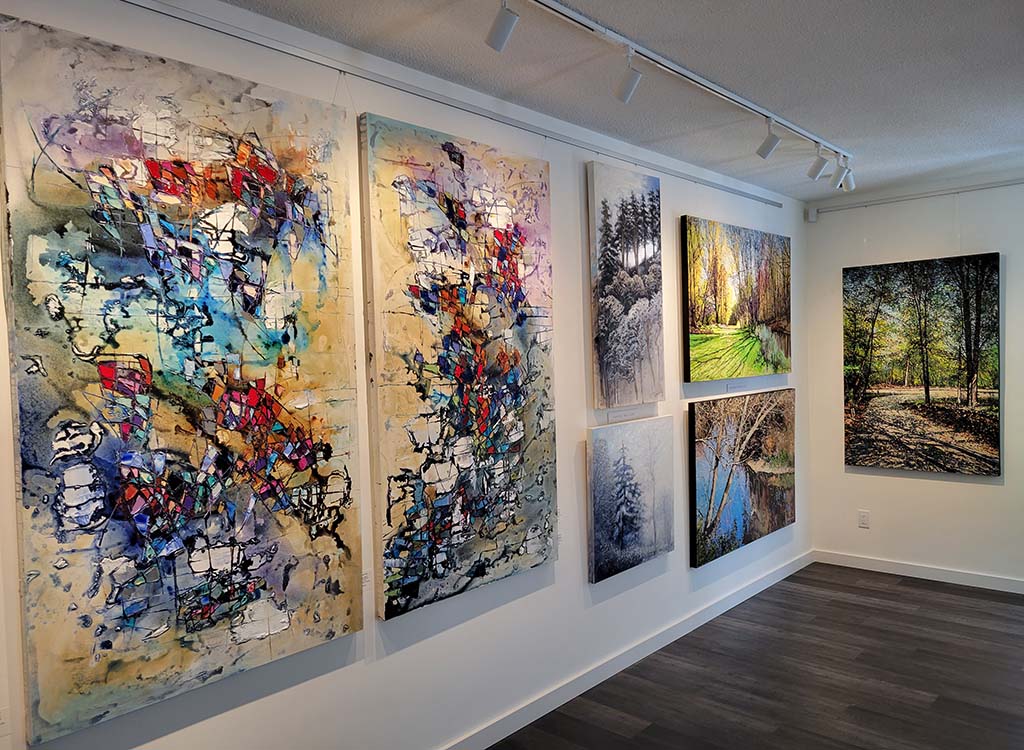 For over 37 years, Tutt Street Gallery has been a select dealer in Canadian contemporary fine art, with a distinct emphasis in original oil and acrylic paintings.
Compelled by passion, we seek out visual artists with exceptional ability and represent local, regional and national artist, whose artworks have built or enhanced private, corporate, and government collections worldwide.
Located in beautiful and trendy Pandosy District in Kelowna, British Columbia. In the heart of Canada's wine country, Tutt Street Gallery plays host to numerous public, private, and corporate art showings. We have earned a reputation for upstanding service to our clients, and provide an assurance of authenticity and quality with every single artwork offered for sale.Whether you are adding to your collection or are considering your first purchase, we warmly welcome the opportunity to answer any questions you may have, and will assist you with acquiring works of art, that meet your needs.