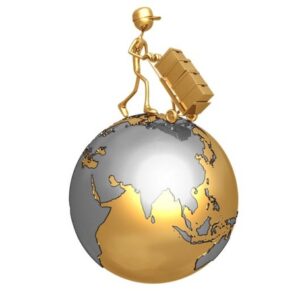 Do your prices include shipping and handling?
No. The stated price does not include shipping and handling. Shipping prices vary by size, weight and distance to be shipped.
Where can you ship to?
We ship worldwide. We can always find a way to get your work of art to you.
How much will it cost to ship my artwork?
It depends on where you are located, and what the size and weight of your artwork is. Contact Tutt Art Galleries for more information.
How is my artwork shipped?
Artwork is shipped in a custom wooden crate, tube, or box.
Is my recently purchased artwork insured during & after shipping?
Yes and no. Your artwork is covered under our insurance coverage until the artwork arrives at it's destination point. Upon arrival of point of destination, you own the artwork and Tutt Art Galleries insurance is no longer valid. We highly recommend that you insure your artwork, in the event of theft, fire, or other potential damage.
Do you install art? What is the cost?
Yes. Tutt Art Galleries offers complimentary delivery and installation for clients that live within the Kelowna area, and purchase a minimum dollar value. If the artwork is to be installed in an area of difficulty (for example: stairways, walls over six feet in height, brick, cement, etc.) there is a fee. Please contact us for pricing.